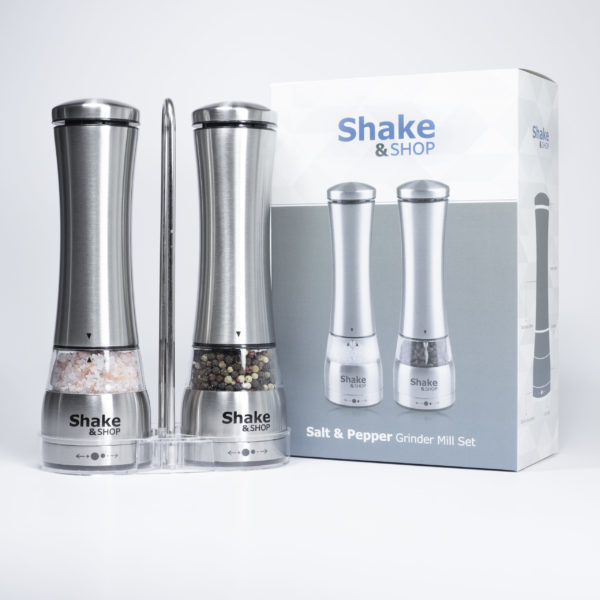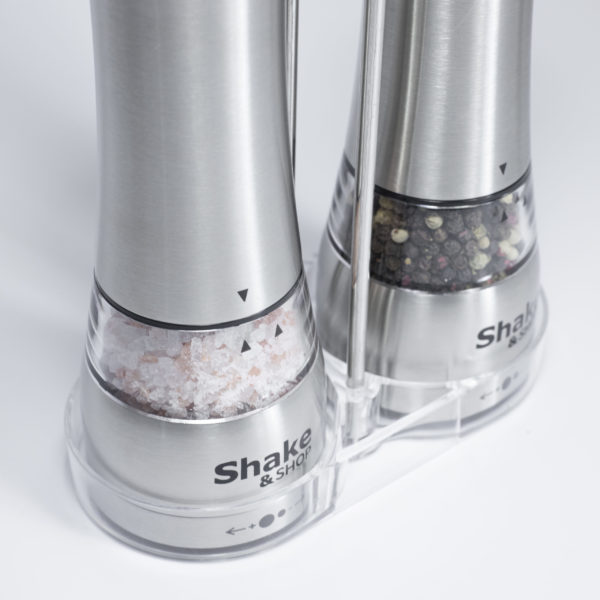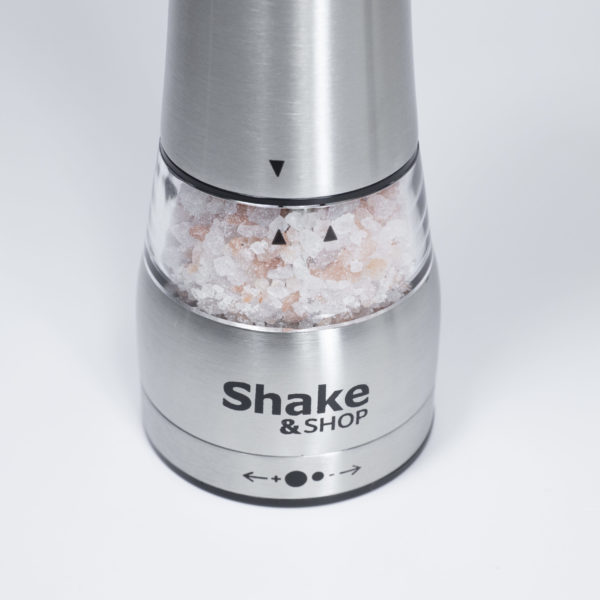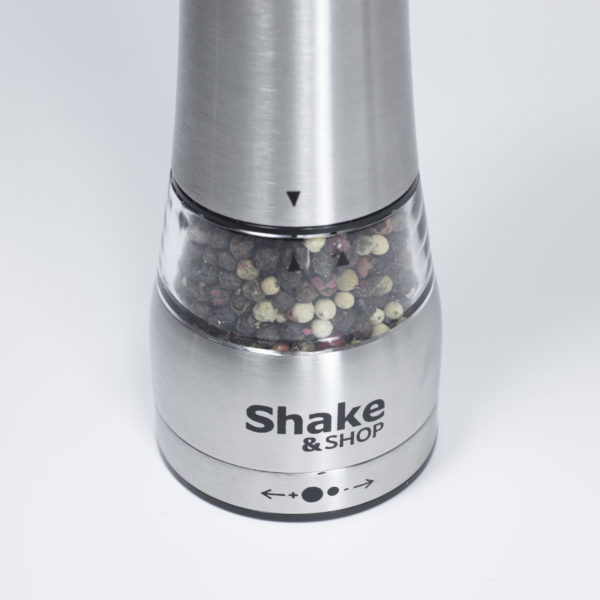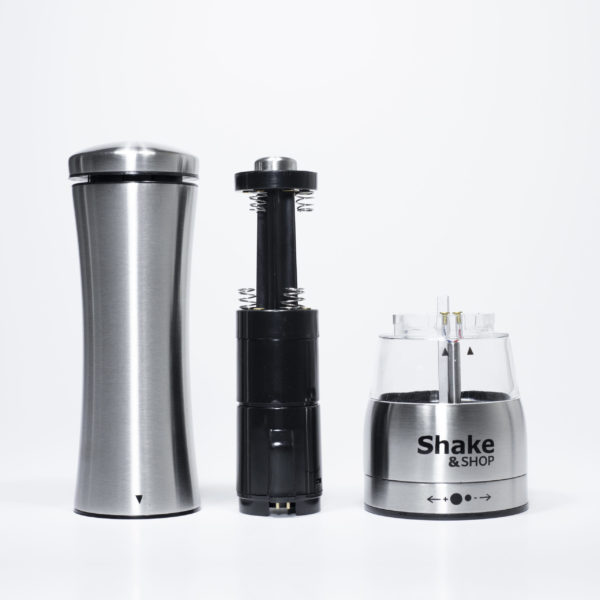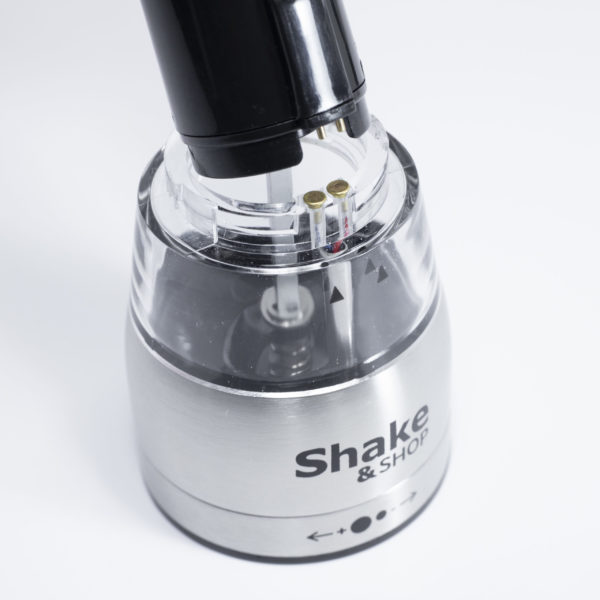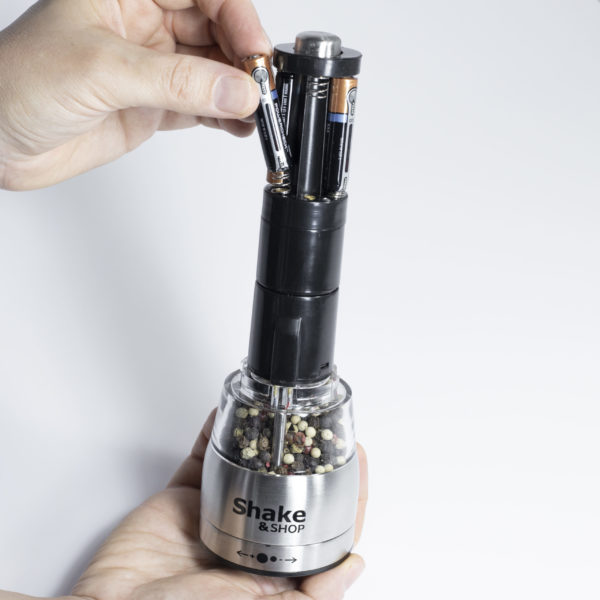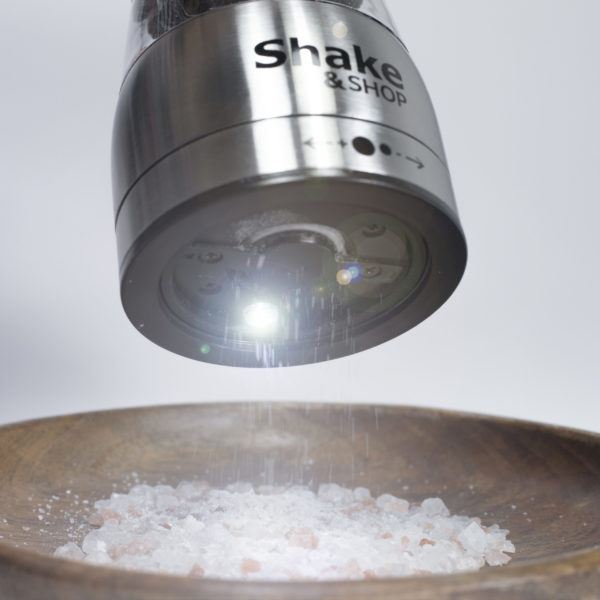 In stock (can be backordered)
Shake & Shop Electric Salt & Pepper Grinder Set
34.99$
✅✅ 【UNIQUE DESIGN】 This electric salt and pepper grinder set built with the best prime quality materials to the highest quality standards you should expect; all of our products are tested and certified that are in perfect condition of use before leaving the factory. Perfect combination of classic and modern design, very convenient and easy to use. Perfect kitchen tool for preparing and serving meals, automatic electric salt and peppercorn grinder.
✅✅ 【HIGH QUALITY】 High-quality elegant stainless steel design, special hard ceramic grinding core, adjustable powder size for herbs, whatever you want. Grinders produced with eco-friendly materials. The package includes a brush gift for easy cleaning and a mill rest with metal holder for easy storage! Stylish and comfortable to hold and operate, this gadget comes in a beautiful package and makes a great gift for Christmas or any other special occasion.
✅✅ 【ADJUSTABLE GRIND COARSENESS】 Adjustable options on the bottom, you can choose rough or fine grinding according to your needs. Many grinding levels for your choice allows you to grinder your spices from coarse to fine. You can easily adjust the coarseness for perfect grind and seasoning. In addition the built-in LED light ensures that all your meals will be seasoned to perfection.
✅✅ 【EASY OPERATION】 Electric Salt and Pepper Grinder Set is battery operated, which was specifically tailored with your mobility and safety in mind. We want you to be able to maximize your efficiency, and your safety is our number one priority. Mills has an unusually large container capacity. Automated, refillable, effortless and convenient, perfect for both home and restaurants use. Press button to get the appropriate salt and pepper effortlessly. Best for your meal!
✅✅ 【100% CUSTOMER SATISFACTION GUARANTEE】 We believe in Quality and Customer Service, and our top priority is to make you happy. If for whatever reason you are not fully satisfied please CONTACT US and we'll guarantee to help. We have a 1 YEAR warranty in place on our products, This covers defects in workmanship and materials. Click with confidence on the "Add to Cart" button above.
In stock (can be backordered)
Shake & Shop Electric Salt & Pepper Grinder Set
Our stylish designed Stainless Steel mill set is built with the best premium quality materials to the highest quality standards you should expect.
Automated electric mills dispense spice with speed and ease and come with a cleaning brush that allows you to clean it very easily.
Clean lines, classic design will perform in the kitchen and look stylish on your dining table.
Built-in LED light lets you clearly see the salt and paper as it lands on your food.
Ideal gadget to make fresh pepper and salt powder spice for enjoying a tasty salad or steak.
Perfect to promote a healthy life and for all the meals of the day. Buy one as a GIFT for yourself, or give one as a gift to someone SPECIAL in your life.
Specifications:
Material: Stainless Steel
Mills Type: Salt & Pepper Mills
Color: Shown as Picture
Package Size: Approx. 16 x 8 x 23cm / 6.3 x 3.15 x 9.05inch
Package Weight: Approx. 0.608kg
Package Contents:
2 x Salt & Pepper Grinder Mill
1 x Acrylic Mill Rest with Metal Holder
1 x English User Manual
1 x Warranty Card
Requires:
6 AAA batteries to operate (batteries not included)
How to use:
1. Grip the upper part and turn right to open it, load 6pcs AAA batteries above the motor.
2. Put salt or spice in the acrylic chamber and close it.
3. Push the button on top to make it work.
4. Rotate the base clockwise and anticlockwise to adjust the coarseness of spice powder between fine and coarse.
Warm Hints:
1. The first time, clean it with a cleaning agent and dry it, put it in a cool place to dry.
2. Please do not use hard tools such as steel wire brush to clean it, so as to avoid the effect or scratching.
3. The product does NOT come with salt or pepper included.
Best choice for great meals!
Buy one as a GIFT for yourself, or give one as a gift to someone SPECIAL in your life. We are sure they will LOVE IT!
Only logged in customers who have purchased this product may leave a review.